Digital humanities scholars examine the impact of computing and network technologies for research and publication on the creative arts and letters. The University of Maine has been host to numerous digital humanities initiatives contributed by faculty and students from a variety of departments. UMaine humanists from disciplines such as art, history, and literature have applied techniques from data mining to 3-D printing to uncover insights about the past as well as possibilities for the future.
Digital Humanities Week 2015
21-25 September 2015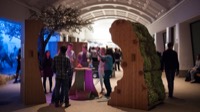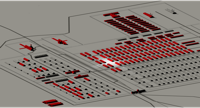 Inaugurated in 2011, Digital Humanities Week (#dhweek) at the University of Maine explores the impact of digital research and publication tools on artistic creation and humanities scholarship.
The 2015 Digital Humanities Week investigates mapping as a specific spatial technique as well as a more general strategy for finding alignments among data from differing disciplines.
Presentations include "How Satan Went Viral" (Ben Ray), "the Spatial Story of the Holocaust" (Anne Knowles), and "Telling Important Stories with Real-time Game Technology" (Chuck Carter).
Organized by the UMaine Humanities Center. Sponsored by the Division of Student Life, Fogler Library, and Departments of History, New Media, and the Intermedia MFA Program.
Digital Humanities Week 2013
7-10 October 2013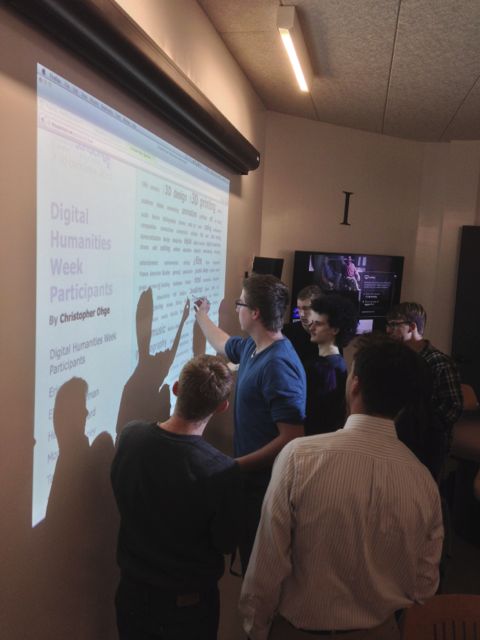 The 2013 Digital Humanities Week offered 12 events, including presentations by luminaries from the University of Virginia, MIT, NYU, and the Smithsonian.
The week was also Maine's first THATCamp (The Humanities And Technology Camp), a bottom-up conference in which the participants determine the topics to study and discuss.
The takeaway from the THATCamp sessions included a series of online tutorials created by participants to teach the skill learned in each session.
The week's events were sponsored by the New Media Department Correll Fund, the UMaine Humanities Initiative, and the Cultural Affairs/Distinguished Lecture Series.
Digital Humanities Week 2011
26-29 September 2011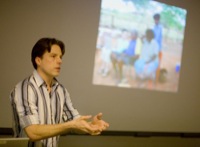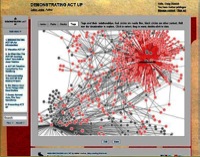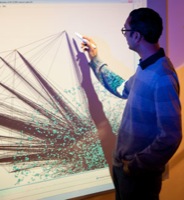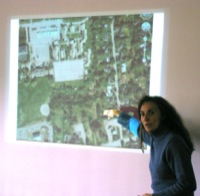 The 2011 Digital Humanities Week at the University of Maine explored the impact of digital research and publication tools on artistic creation and humanities scholarship.
Long a workhorse of the empirical sciences, computing has recently begun to transform the study of the human condition. This series of events will touch on databases and cultural heritage, new publication platforms for scholars, and the up- and downsides of the increasing digitization of society.
The 2011 Digital Humanities Week included presentations and workshops by photo archivists and Twitter sociologists, guerilla gardeners and best-selling Kindle authors. Click below to view:
Digital Humanities Week 2011 is sponsored by the departments of English, History, New Media, and Sociology, with support from the University of Maine Humanities Initiative and Digital Curation program.
Digital Curation Program
Are you an archivist wondering how to digitize analog records? A curator wondering how to preserve videos for posterity? A photographer who wants to create a searchable online portfolio?
This two-year graduate certificate arms anyone who deals with digital files with strategies for promoting digital access and preservation.
Online courses in the program are scheduled to begin in fall 2012. You can find more information about the Digital Curation program at DigitalCuration.UMaine.edu.
Related resources
Blog discussion
Accompanying Digital Humanities Week 2011 is a continuously updating Web site that enables audience members to discuss related topics in advance with presenters and with each other during the events. These remarks will be re-presented by the organizers as additional questions and comments at the end of each presentation.
Please join the discussion!
Twitter discussion
Twitter aficionados can recount conference events or participate remotely in questions and answers using the hashtag #dhweek.
For more information
Please contact us at ude.eniam.timu@erutluc.loop or call 207 581-4477.
Web and print design by Still Water.